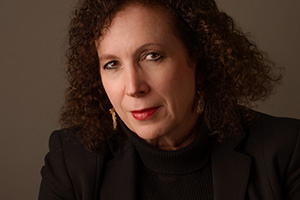 I know it sounds corny, but I wanted to be an attorney to help people solve their problems. I was always the one my friends came to with a problem and I was the one who was supposed to come up with a solution or negotiate a dispute to some type of a resolution. I was also able to hold my own in an argument and make sure my points were heard and understood.
I received my Undergraduate Degree from Villanova University in 1984. I attended the prestigious Villanova School of Business, which is ranked Number 1 in the country. A business degree is important and compatible with a law degree since so many cases, especially contested and highly complex divorce cases, involve financial evaluations and impact on the parties' taxes during and post divorce.
I graduated from the University of Denver College of Law in 1990. I graduated in the top 10% of my class.
I started practicing law in Philadelphia and after two years into the practice, I was appointed as managing attorney for a Philadelphia Law firm in their New Jersey office. I am licensed to practice law in Pennsylvania, New York and Maryland. I anticipate being admitted to the Maryland Bar in September 2016. I hold these licenses because of the requests from my existing and prospective clients.
I have participated in over 20 jury trials in both state and federal courts including very complex cases where opposing counsel were from prestigious law firms in Philadelphia, Allentown, and Park Avenue in New York City. I was successful against these prestigious law firms.
For twenty-seven years, I provided expert legal assistance in Pennsylvania, New York and Maryland for a variety of clients and legal issues including divorces, custody, support, and personal injury. Another main focus of my practice is immigration. I represent both individuals and businesses for their immigration needs. I am a member of AILA (American Immigration Lawyers Association) and am able to practice immigration law anywhere in the United States.
What Our Legal Practice Offers
Expert advice and representation

Return phone calls and emails within one business day

26 years of experience in various fields of civil law (including but not limited to immigration, family law, and personal injury.

Provide honest assessments of cases, whether good or bad and will discuss all options that are available.